PROTECT VISITS LAND BORDER CROSSING POINTS IN POLAND
February 27, 2017 at 2:06 pm
On the 7th and 8th February the PROTECT consortium visited two Polish land border crossing points at Dorohusk and Terespol. The visit began with a meeting the Nadbużański Unit of the Polish Border Guard in Chelm. During this meeting, representatives of PBG presented an overview of the land borders between Poland and Ukraine Poland and Belarus. The PROTECT partners presented an overview of the PROTECT vision and objectives.
---
The PROTECT consortium members learned about everyday operation of the Nadbużański Unit, its tasks, challenges, equipment and the challenges of an approximately 500km long border, mostly along the river Bug. There is a variety of road and rail border crossing points, some of which have recently been upgraded.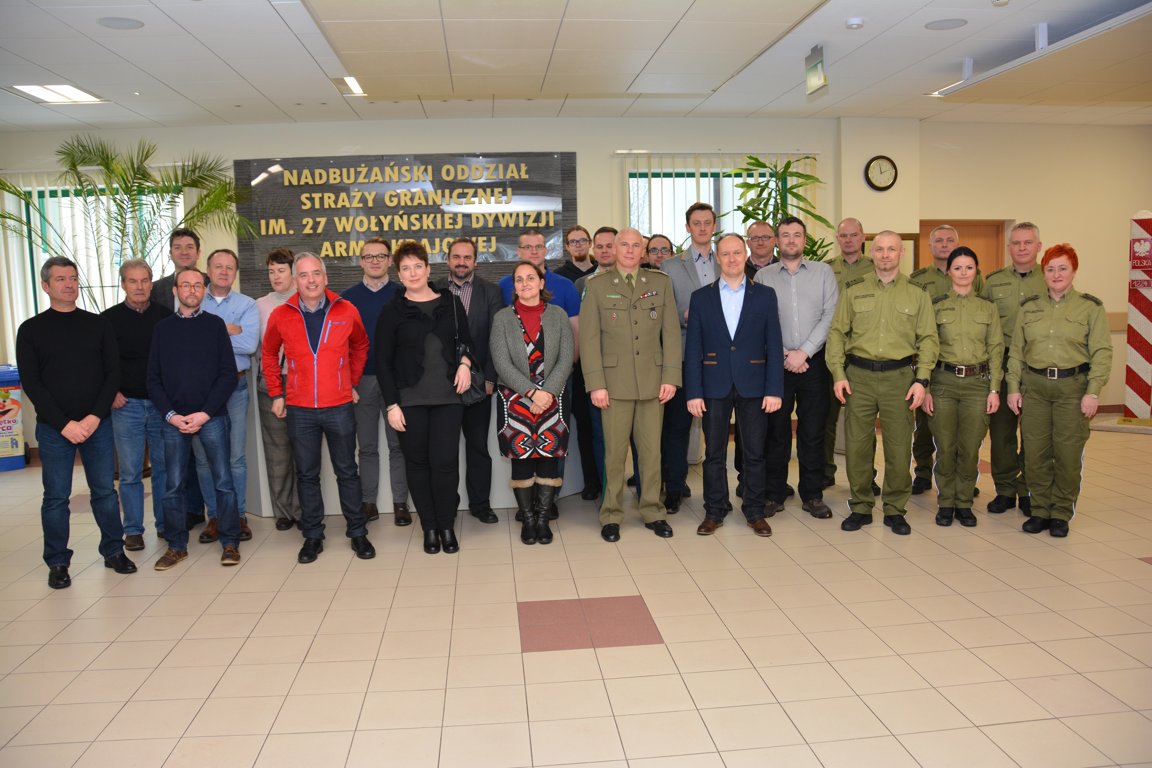 The group visited land border crossing point between Poland and Ukraine at Dorohusk. This BCP consists of a car and freight vehicle controls and the PROTECT team had an opportunity to see how border and custom checks are performed.
On the second day of the visit the PROTECT partners visited the BCP between Poland and Belarus at Terespol. Recently upgraded border crossing points perform checks of cars, freight and passengers travelling in trains. This very interesting infrastructure is a possible place of the demonstration for the PROTECT project.