COORDINATOR
The overall project coordinator is the University of Reading, UK.
PARTNERS
A balanced consortium: technical suppliers, academics, government agencies, border control experts and stakeholders, representing a breadth of experience.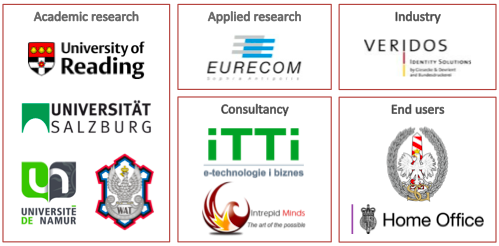 CONSORTIUM AS A WHOLE
As a whole, the project integrates the project partners along with an external Legal and Ethical Advisory (ELAG) Group and a Stakeholder Group.